HFG recently exhibited at the GIRO Conference 2023.
The GI Actuarial event, which HFG have attended for a number of years was held in Edinburgh and proved another huge success.
HFG's William Gallimore, Jake Morton, Rhianne Winnall and Jono Conolly were present in Scotland and enjoyed a busy schedule of exhibiting, seminars, running and plenty of networking!
Attendees could visit our retro themed stand to pick up some retro sweets and play on one of two retro arcade machines. These proved a huge hit!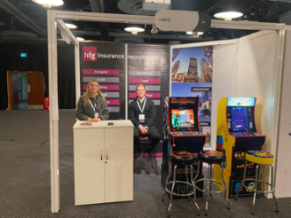 On the opening GIRO morning, William Gallimore hosted the GIRO run club which saw a number of actuaries tackle an 8km run.
Considering the success of our previous two run clubs, this could become a regular occurrence!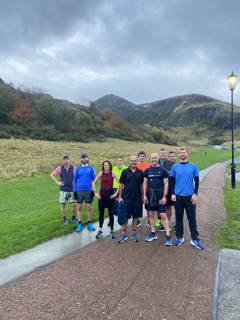 Following the official conference dinner on Thursday, HFG joint sponsored a GIRO afterparty which saw hundreds of actuaries continue the party into the night!
There was still time for one final morning of networking before the long journey home.
Thank you to all that we met in Scotland and we look forward to another brilliant GIRO in 2024!
Next up, the Life Conference.