Our client vision.
We have been open that our vision is:
"TO BE THE INSURANCE INDUSTRY'S LEADING UK AND INTERNATIONAL RECRUITMENT SPECIALIST WITH A FOCUS ON CUSTOMER SERVICE AND QUALITY, DRIVEN BY AN INTERNAL CULTURE OF PEOPLE DEVELOPMENT AND RECOGNITION."
Our client relationships ensure that we are working in long term partnerships and we strive to be able to make every new client another recruiting partner going forward. As a consultancy, we provide advice and guidance to clients on every aspect of the recruitment process ensuring that you are fully supported throughout.
The focus is to ensure that we always provide the right candidate for the role and never settle for only the best available at the time.
People

active insurance professionals on our database.

People

satisfied insurers.

People

candidates successfully placed since 2002.

Sourcing talent

advertising platforms.
HFG have helped us with recruitment for the last 10 + years. They have always gone above and beyond to help our business with its recruitment and have been able to find incredible hidden talent from both the insurance industry and outside of it. They are our go to recruiters.'

HR Manager, Leading UK Insurer

​'I have worked with HFG on various engagements and they are clearly outstanding recruiting specialists. The team adapt extremely well to situational requirements while leveraging their experience for the benefit of clients. Their knowledge of the insurance and reinsurance industry and related resource market is quite impressive and so I would absolutely recommend HFG as a partner for global recruiting needs.'

Head of Enterprise Solutions, Insurer - New York

​'I found HFG knew the market place and provided me with excellent consultancy advice which made hiring staff very easy. The recruitment project was a difficult assignment as the UK insurance company had not received FSA authorisation at the time. I have no hesitation in using HFG going forwards and can recommend them as a first class agency.'

Finance Controller, Global Insurance Provider

​'I have had the opportunity to work with HFG as a client and was impressed with the service I received. Candidate details were provided quickly and matched the job specification very closely. I was particularly pleased that they had taken the time to meet the candidates before sending them for interview.'

Project Manager, International Insurance Company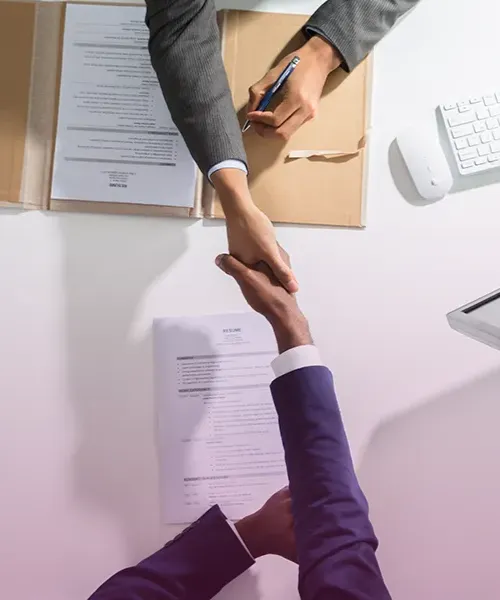 01

Vacancy submission

Vacancy intake with HR / the relevant manager. What are the hiring requirements?

02

Candidate sourcing

We use our extensive network and search techniques to identify the best candidates in the market.

03

Shortlist & screening

Our team screen all candidates to ensure they are both able and suitable for the position.

04

Interviews

We arrange interviews with your chosen candidates.

05

Formal job offer

We deliver your offer to the successful candidate, followed by a formal offer letter from you upon acceptance.

06

Onboarding

We assist to ensure a smooth transition into your company.
Looking for Talent?
If you are looking to hire and require an experienced recruitment team, please follow the link below and we will be in touch.