As part of Black History Month we take a look at some fascinating insurance stories put together by HFG's Paul Miller (History Ambassador for the Insurance Museum) and The ACIN (African-Caribbean Insurance Network).

Covering an array of topics and a variety of influential black people, the stories show the role the insurance market played throughout their lifetimes and how reflecting on both the positives and negatives of the past can help inspire a brighter, more diverse future.

Usain Bolt

Usain Bolt is widely considered to be the greatest sprinter of all time and is a world record holder in the 100 metres, 200 metres and 4 × 100 metres relay. His achievements as a sprinter earned him the nickname "Lightning Bolt", and his awards include the IAAF World Athlete of the Year, Track & Field Athlete of the Year, BBC Overseas Sports Personality of the Year (three times) and Laureus World Sportsman of the Year (four times). When he competed at the 2012 London Olympics, a policy was taken out at Lloyd's of London insuring him against the risk of injury. In case you were wondering, the legs of the fastest man on earth were insured at Lloyd's for $200 million.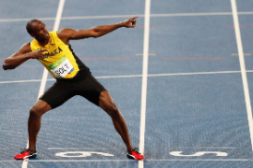 ​
Tangy C. Morgan

Tangy C. Morgan has more than 25 years' experience in the US, Bermuda, London and Lloyd's markets. She is a senior adviser in the PRA directorate of the Bank of England and a senior advisor of Strategia Worldwide. She is also a trustee of the Ethnic Minority Foundation in the UK. Morgan was the first African-American to work at Lloyd's, a time described as 'one of the highlights of my career to date'. In her role, she was directly responsible for 42 Lloyd's syndicates, representing 50% of Lloyd's US$42 billion market, and voted on the yearly approval of all syndicates in the market. When she took this role on, she had not worked in the Lloyd's market before. Of the challenge, she said: "In the words of Robert Frost, 'two roads diverged… and I took the one less travelled by, and that has made all the difference'."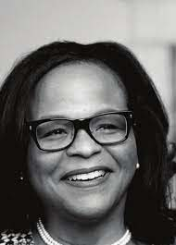 Pele

Pelé is widely regarded as the greatest footballer of all time and was, for a period, the highest paid athlete in the world. After coming to prominence in the 1958 World Cup finals, the teams he played for began taking out insurance policies on him. For example, he was insured against injury at the 1966 World Cup for £250,000. Each player had been valued based on their importance to the team and Pelé was not only the highest insured player in the Brazil team, but at the tournament too. Perhaps indicating a rise in his fame, his head alone was insured at Lloyd's for $4 million in the 1970s.

In 1998, as sports minister for Brazil, he introduced Pelé Law which aimed to modernise the country's sports industry. Article 45 of the law obliges football clubs to insure all of its players and policies must cover personal and occupational accidents. The law stipulates that the indemnity must correspond to the negotiated annual wage of each player. Pele described the legislation, which was strongly opposed by football clubs, as 'one of the most difficult goals of my life'.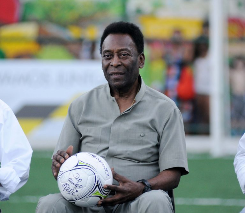 Tina Turner

Tina Turner's career has spanned five decades. She is one of the best-selling recording artists in history, having sold more than 100 million records worldwide. She was the first black artist to cover Rolling Stone. A number of insurance policies have been taken out at Lloyd's for Turner, some that support her professionally and others that have been used for publicity purposes. For example, all her tours have been insured against cancellation (her 1995 tour was covered for £3 million), and she holds a $2 million policy on her voice. She hit the headlines in the 1990s after insuring her legs at Lloyd's for $3.2 million.

Talabi Braithwaite

Talabi Braithwaite was a member of Lloyd's and is remembered in many ways as an insurance pioneer. For example, he was the first chartered insurer from Africa after becoming an associate of the ACII in 1951. That year, he returned to Nigeria to found the Law Union & Rock Insurance Company before launching T.A. Braithwaite Insurance Brokers & Co in 1958. His firm brought many new lines of business to the Nigerian market including marine insurance and life assurance. In 1960, he advised the government of the Western Region when it formed the Great Nigeria Insurance Company and, for a few years, served as president of the Insurance Institute of Nigeria. He was also the first president of the Nigerian Corporation of Insurance Brokers and held the position for 16 years, starting in 1963. Mr. Braithwaite joined Lloyd's as a member in 1969 and began underwriting for the Merrett Syndicate a year later. He sadly died in 2011.

Will Smith

Will Smith is one of only two hip-hop artists to receive an Oscar nomination in an acting category (Best Actor, Ali, 2001). He was recognised in 2007 at Grauman's Chinese Theater with a Hollywood Star and has starred in films that have taken more than $6 billion at the box office. Owing to his value to production companies, when he wanted to celebrate his 50th birthday in style, he was told that he must first take out a $200 million insurance policy at Lloyd's. He'd decided to bungee jump out of a helicopter from 1,000 feet into the Grand Canyon and took out a policy that covered against loss of earnings. The premium for the single event was set at $500,000.