Stars insure their voices… and accents

Mancunian actor George Zucco once took out an unusual insurance policy at Lloyd's of London.

When he moved to Hollywood in 1949, a worried Mr. Zucco insured himself against the risk of 'losing his English accent'. A similar policy was taken out years later by Lester Henning, a radio, film and television actor who was born in London. He moved to Chicago with his family aged four but his London accent became his trademark and so, he protected it in the 1960's with a Lloyd's policy. It covered him against 'the loss of his voice, a change in its tone and any distortion of his native accent by the dialects of the American Midwest'.

Mr. Henning was once named one of the three most distinctive voices on American radio, finishing just behind Bing Crosby in that list. Bing is another who'd insured his voice at Lloyd's. His was covered in 1933, with the cause of his distinctive huskiness said to be a node on his vocal chords. Therefore, a clause was included in his policy forbidding him to remove it. Mr. Crosby won an Academy Award for his part in the 1944 film, 'Going My Way' in which he starred with opera singer Risë Stevens. Such was her talent, she insured her voice at Lloyd's in 1945 for $1 million.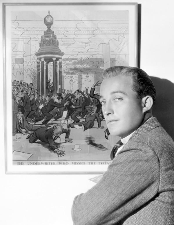 The Sopranos

Herbert Clifton was born in London in 1885 and had a voice so distinctive that he insured it at Lloyd's.

Mr. Clifton, a female impersonator, was publicized as 'The Male Soprano' owing to his unusually high-pitched voice. He insured it for £1,000 in 1913 against the risk that he would drop an octave or two. He went on to use the policy for publicity, adding the line 'The voice worth one thousand pounds' before his name in the theatre pages of newspapers.

Other sopranos have insured their voices at Lloyd's including Italian prima donna, Margherita Carosio took out a £100,000 policy on her voice in 1948. It covered her when she travelled from Italy to perform at the Royal Albert Hall.
The soprano voice of a 13 year old Chet Allen was also insured at Lloyd's in 1935. Universal Studios took out a £35,000 policy just before shooting of the film 'The Great Companions' began. The policy covered the studio in case Chet's voice broke before the film was completed.
​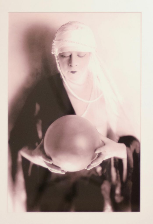 ​
Lloyd's of London Dramatic, Operatic and Musical Society

Below is a photo from February 1914. It's taken at the Scala Theatre and shows the Lloyd's of London Dramatic, Operatic and Musical Society performing.
Years before, an opera singer who was requested to perform before Queen Victoria, took out insurance at Lloyd's against the risk of the Queen dying. She reasoned that the death of the Queen would cause the event to be cancelled, for which she would spend significant amounts on 'elaborate gowns'. Also, if the Queen did die, she would go into a period of mourning and would therefore, be unable to appear in opera.

The voice of actress Susanna Foster (who played Christine in the 1943 film, Phantom of the Opera) was insured at Lloyd's for £100,000. The cover was organised by Lloyd's Hollywood representative Tony Landi, brother of movie star Elissa Landi. In 1945, opera singer Rise Stevens insured her voice for $250,000. It would pay £750 weekly if she lost her voice temporarily, in full if she was unable to sing for a year.
​